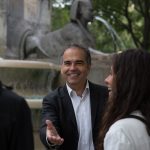 Thierry do Espirito is an experienced speaker and guide, in love with Paris. A true connoisseur of his city, he will make you discover everything that makes the City of Lights so endearing: art, history, gastronomy, music… and its multiculturalism.
In addition to the main sites of Paris (Tour Eiffel, Le Louvre, Notre-Dame, Musée d'Orsay…) and different exhibitions,  he also proposes the following unique walking tour themes: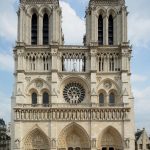 – The Cathedral of Notre-Dame and his architect Viollet-Le-Duc: How a 19th century architect re-invented one of the most famous gothic cathedrals.
– Les Miserables: Thierry will bring back to life Victor Hugo's memorable characters Cosette, Jean Valjean and Javert, whose story has become huge Broadway and Hollywood hits. Learn, where, how, and why Hugo was inspired on the streets of Paris
– "Their final day » Thierry will escort you to the infamous monuments, buildings and places that such immortal historical characters, like Marie-Antoinette, Robespierre and Henri IV, spent during their last few moments before meeting their final fate.
– Underground mysteries of Paris: Thierry will guide you through the underground world of the Catacombs, sewers, tunnels of the Resistance and old metro stations… careful not run into any ghosts, ghouls or phantoms on the way.
– American writers in Paris: The Lost Generation. Coined the Lost Generation by Gertrude Stein, these young writers (Hemingway, Steinbeck, Dos Passos, Scott Fitzgerald, etc.) left the comforts of home and country for the tragic trenches of WWI. Then they emigrated to  Paris and found there a place to create new fictional worlds. Thierry will help you to find their footprints in Paris.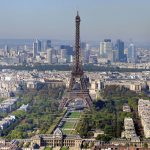 Don't hesitate to contact Thierry do Espirito
Follow him on social networks:
Thierry Do Espirito | Créez votre badge

© Photos: wikicommons – Wladyslaw